Prospect When You Are Happy (Paperback)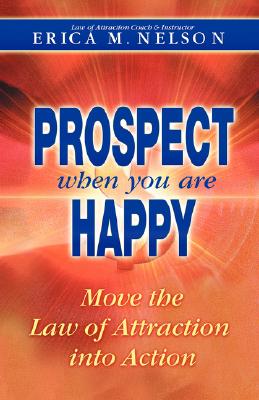 Description
---
Joy is contagious.
Turn the messages from the movie The Secret into practical steps to increase your business.
Learn how to get into a great place before making any call - and watch your results skyrocket. Author Erica Nelson (aka Erica Glessing) spells out a step-by-step primer to put the Law of Attraction into action. Get clear on what you want. Then beam it out. Watch people flock to you. When you feel good, your energy is contagious and everyone wants to be near you. Decrease the number of calls and increase the number of results? A positive mindset clears the path for much more prosperity and delight. That is what Prospect When You Are Happy is about. You do not have to feel good when you start the book. You might feel great when you finish
Once Prospect When You Are Happy" was released, Erica Glessing wrote the book Happiness Quotations so you could get happy then go back and read this book again You also might enjoy her book The Energy of Happiness.
Erica Glessing (AKA Erica Nelson) believes when you tell your story, you change the world. Erica is the host of the podcast Energy Clearing for Life Force and has written or edited 30+ #1 bestselling books.