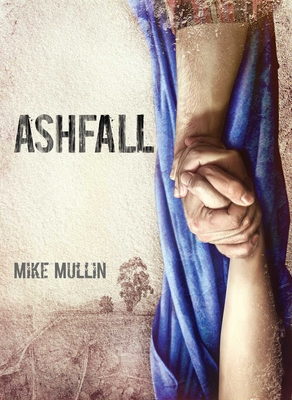 $13.99

Not Available In-Store - Usually Ships from Warehouse in 1-5 Days
Other Books in Series
This is book number 1 in the Ashfall series.
Description
---
Under the bubbling hot springs and geysers of Yellowstone National Park is a supervolcano. Most people don't know it's there. The caldera is so large that it can only be seen from a plane or satellite. It just could be overdue for an eruption, which would change the landscape and climate of our planet. For Alex, being left alone for the weekend means having the freedom to play computer games and hang out with his friends without hassle from his mother. Then the Yellowstone supervolcano erupts, plunging his hometown into a nightmare of darkness, ash, and violence. Alex begins a harrowing trek to seach for his family and finds help in Darla, a travel partner he meets along the way. Together they must find the strength and skills to survive and outlast an epic disaster.
About the Author
---
Mike Mullin first discovered he could make money writing in sixth grade. His teacher, Mrs. Brannon, occasionally paid students for using unusual words. Mike's first sale as a writer earned 10 cents for one word: tenacious. Since then, Mike has always been involved with literature. One of his early jobs was shelving books at Central Library in Indianapolis. Later, he paid his way through graduate school in part by serving as a reference assistant for Indiana University's library. Mike has worked in his mother's business, Kids Ink Children's Bookstore, for more than twenty years, serving at various times as a store manager, buyer, school and library salesperson, and marketing consultant. Mike wrote his first novel in elementary school—Captain Poopy's Sewer Adventures. He's been writing more or less non-stop ever since.
Praise For…
---
"This post-apocalyptic tale is one that combines reality with the stuff of nightmares, crawls under your skin, and forces you to question your own courage and survival instincts."
— Marissa Meyer, author of Cinder