The Secret Garden (Hardcover)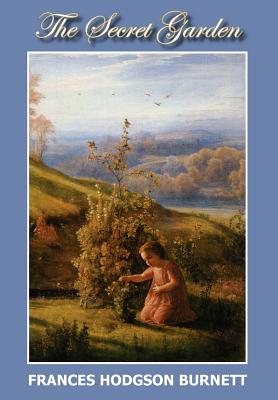 $28.95

Not Available In-Store - Usually Ships from Warehouse in 1-5 Days
Description
---
The Secret Garden (1909) is possibly Frances Hodgson Burnett's most treasured children's novel, a story of miraculous rediscovery of joy and positive life-force magic.
Mary Lennox, a bitter and spoiled upper-class child, orphaned in India, is sent back to England to live with her reclusive uncle Mr. Craven at his manor. At first, Mary is "quite contrary" and a scourge of the household, until the gentle magic of the countryside and those who work the earth begins to have its effect on her. Since her uncle is mostly away on travels, Mary begins to run wild, and makes many discoveries on the estate grounds, including a secret walled-off garden that has been locked up and forbidden for anyone to enter. She finds the key by accident when watching the antics of a wild bird, then discovers the hidden door, and starts exploring.
But the garden is not the only secret in the household. The crying at night that Mary occasionally hears in the manor belongs to a mysterious young invalid boy Colin, locked away not unlike the garden itself.
Spring is coming. Mary and Colin meet, their tempers collide and explode in vital bloom as does the garden, and at last, oh-so many things are brought back to life.
A life-affirming, beloved classic for all ages.