The Antichrist (Paperback)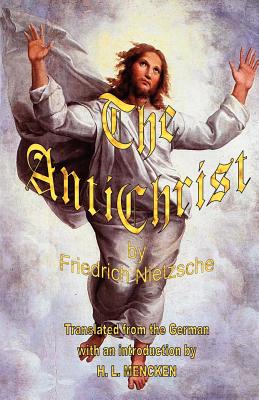 $14.95

Not Available In-Store - Usually Ships from Warehouse in 1-5 Days
Description
---
As the last of Nietzsche's philosophical works, The Antichrist holds a special place. It is not so much a culmination of his life's work as it is a distillation of his frustration with the small-mindedness that he saw in the popular culture. His attacks on the contemporary Christian values of the day reached a crescendo as he proposed a "higher morality" and a "transmutation of all values". It is from this work that Nietzsche earned a reputation as an enemy of Christianity although he continued to maintain an admiration for the figure of Jesus and other elements of Christianity.
His revolt against Christian faith and morals painted him as a free-thinker and a preacher of a new morality which transposed and deposed the Christian Virtues. Revolt against the whole civilized environment in which he was brought up is the keynote of Nietzsche's literary career. The persuasiveness of Nietzsche's arguments is due in no small part to his epigrammatic brilliance, extreme vigor and uncompromising revolt against all conventions in science and conduct.
The sensitive and intellectually acute translation by H. L. Mencken, along with his insightful introduction, adds immeasurably to the coherence of this edition. With this English language edition both Nietzsche's philosophy and its audience are the fortunate beneficiaries of Mencken's considerable abilities.