Federal Vision: Heresy at the Root (Hardcover)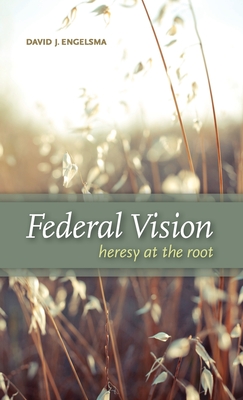 Description
---
Many of the conservative Reformed and Presbyterian churches in North America have been, and still are, troubled by the heretical theology that calls itself the federal vision, which has arisen within the bosom of these churches.
The federal vision denies the central doctrine of the sixteenth-century Reformation of the church and a cardinal truth of the biblical gospel: justification by faith alone.
Some of these churches have responded by reaffirming justification by faith alone. This response is not enough, because it does not touch the root of the heresy. The root remains in the churches.
The root is the particular doctrine of the covenant that the federal vision is developing -- a covenant of conditions. This book uncovers -- and intends to destroy -- this root of one of the most deadly and dangerous heresies to seduce the Reformed churches since the condemnation of Arminianism by the Synod of Dordt in 1618-19.
Federal Vision: Heresy at the Root also sets forth and defends the doctrine of the covenant that honors and proclaims the Reformation's gospel of salvation by (sovereign) grace along: the unconditional covenant -- the covenant of grace.