I Wasn't Strong Like This When I Started Out: True Stories of Becoming a Nurse (Paperback)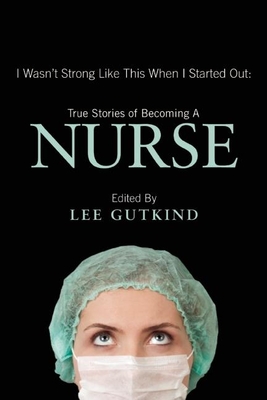 $15.95
Email or call for price.
Description
---
This collection of true narratives reflects the dynamism and diversity of nurses, who provide the first vital line of patient care.
Here, nurses remember their first "sticks," first births, and first deaths, and reflect on what gets them though long, demanding shifts, and keeps them in the profession.
The stories reveal many voices from nurses at different stages of their careers: One nurse-in-training longs to be trusted with more "important" procedures, while another questions her ability to care for nursing home residents. An efficient young emergency room nurse finds his life and career irrevocably changed by a car accident. A nurse practitioner wonders whether she has violated professional boundaries in her care for a homeless man with AIDS, and a home care case manager is the sole attendee at a funeral for one of her patients.
What connects these stories is the passion and strength of the writers, who struggle against burnout and bureaucracy to serve their patients with skill, empathy, and strength.
About the Author
---
Editor Lee Gutkind has been exploring the world of medicine through writing for over 20 years. He is the author of Many Sleepless Nights: The World of Organ Transplantation, and the editor of multiple anthologies about health and medicine: Silence Kills: Speaking Out and Saving Lives; Rage and Reconciliation: Inspiring a Health Care Revolution; Healing; Becoming a Doctor; and An Immense New Power to Heal. He is the founder and editor of the magazine Creative Nonfiction, the first and largest literary journal to exclusively publish nonfiction, and has also published the essay collection Forever Fat and two books on writing, The Art of Creative Nonfiction and Keep It Real, among other titles. Gutkind is currently Distinguished Writer in Residence at Arizona State University's Consortium for Science, Policy, and Outcomes.
Praise For…
---
Booklist Review
March 15, 2013

Expect to be moved by this anthology of tales from the front line, written by veteran nurses and nurses-in-training. One contributor describes her experiences as a nursing student at the beginning of the AIDS epidemic, when the disease was called gay-related immune-deficiency syndrome, particularly her nurse's intuition," that is, knowing when a patient is going to die. There was a stigma to the work I was doing," she writes. But I eventually got to a point where I wasn't afraid to say, when someone asked what I did, I work with persons who are dying of AIDS.'" Several of the essayists lace their emotional tales with humor. A University of Pennsylvania nursing student records her friends' reaction to her job: So you actually cleaned up poop?" A woman who survived Hodgkin's lymphoma as a teen becomes an oncology nurse. And a male nurse recounts watching a person die for the first time. Essayists note that they're not supposed to get too close" to patients, but they do it anyway. It's easy to love these empathetic people, and their beautifully written stories.

Karen Springen