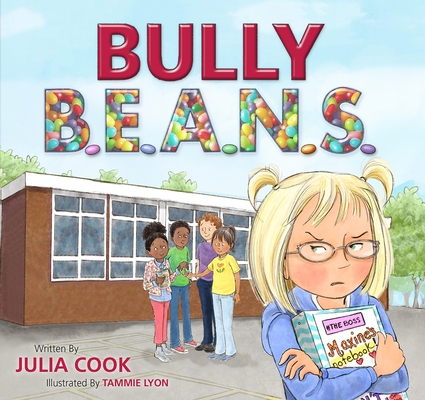 $10.95

Not Available In-Store - Usually Ships from Warehouse in 1-5 Days
Description
---
Bully B.E.A.N.S. teaches children how to speak up when it comes to bullying.
Bullying continues to be an ongoing problem for children everywhere. Children from every race, culture, and socioeconomic group are susceptible to bullies. Most children are unprepared for how to handle it when bullying happens to them or someone they know. Bully B.E.A.N.S helps children identify bullying, and offers clear and impactful action strategies for both targets and bystanders.
Maxine liked to pick on kids... especially Winston. Winston is the smartest kid in our whole school. Maxine made him do all of her homework and give her all of his lunch money. Maxine liked to make Winston cry... then she'd call him a crybaby.
"If you don't do exactly what I tell you to, I'll knock you into next week "
Nobody liked the way Maxine treated Winston, but we were too afraid to do anything about it.
Written by bestselling author Julia Cook, Bully B.E.A.N.S. reminds children of the power of their voice and how to use it effectively when standing up against bullying.
Bullies Everywhere Are Now Stopped
About the Author
---
Julia Cook, M.S. is a national award-winning children's author, counselor, and parenting expert. She has presented in thousands of schools nationally and internationally, regularly speaks at education and counseling conferences, and has published children's books on a wide range of character and social development topics. The goal behind Cook's work is to actively involve young people in fun, memorable stories and teach them to become lifelong problem solvers. Inspiration for her books comes from working with children and carefully listening to counselors, parents, and teachers, in order to stay on top of needs in the classroom and at home. Cook has the innate ability to enter the worldview of a child through storybooks, giving children both the "what to say" and the "how to say it."Tammie Lyon attended the Columbus College of Art and Design, where she received her BFA. She has illustrated numerous books, posters, magazines, cds, games, clothing, and just about anything else you can think of. She lives in Cincinnati, Ohio with her husband Lee, and loves spending the day in the studio with her dog, Gus.