Sunrise (Ashfall) (Paperback)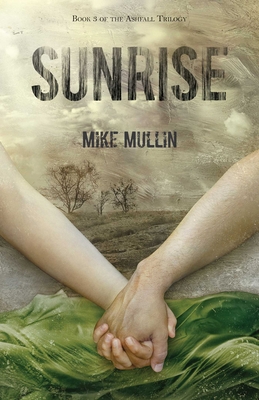 $13.99
Email or call for price.
Description
---
The Yellowstone super-volcano nearly wiped out the human race. Now, almost a year after the eruption, the survivors seem determined to finish the job. Communities wage war on each other, gangs of cannibals roam the countryside, and what little government survived the eruption has collapsed completely. The ham radio has gone silent. Sickness, cold, and starvation are the survivors' constant companions. When it becomes apparent that their home is no longer safe and adults are not facing the stark realities, Alex and Darla must create a community that can survive the ongoing disaster, an almost impossible task requiring even more guts and more smarts than ever--and unthinkable sacrifice. If they fail . . . they, their loved ones, and the few remaining survivors will perish. This epic finale has the heart of Ashfall, the action of Ashen Winter, and a depth all its own, examining questions of responsibility and bravery, civilization and society, illuminated by the story of an unshakable love that transcends a post-apocalyptic world and even life itself.
About the Author
---
Mike Mullin first discovered he could make money writing in sixth grade. His teacher, Mrs. Brannon, occasionally paid students for using unusual words. Mike's first sale as a writer earned 10 cents for one word: tenacious. Since then, Mike has always been involved with literature. One of his early jobs was shelving books at Central Library in Indianapolis. Later, he paid his way through graduate school in part by serving as a reference assistant for Indiana University's library. Mike has worked in his mother's business, Kids Ink Children's Bookstore, for more than twenty years, serving at various times as a store manager, buyer, school and library salesperson, and marketing consultant. Mike wrote his first novel in elementary school—Captain Poopy's Sewer Adventures. He's been writing more or less non-stop ever since.