Revlenion and the Guardian Manifesto (Hardcover)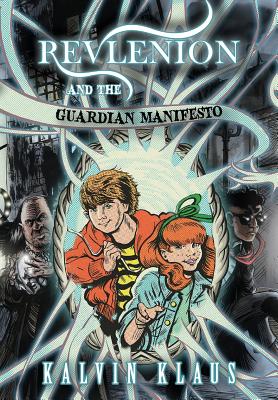 $28.99
Special Order - Subject to Availability
Description
---
This is the most authentic, terrifyingly adventurous, YA novel to come along in many years.
The kids are the best-kept secret...
In 1975 members of the Divine Seraphion Society were exterminated by an evil force. The surviving members have one hope: the birth of the cherished guardian predetermined to bring a new manifesto to protect beauty and freedom throughout sacred, Revlenion. Thirteen years later, a curious phenomenon aligns the stars, setting tragic events into motion.
On the night of Landon Tuolumne's twelfth birthday, he and his sister, Makari, are left feeling forgotten and lost. Rescued by a distant relative, the siblings are brought to a quiet, seaside town. Soon after they're led onto fortuitous paths between two mysterious creatures. One, a tinker man intent on freeing himself from a trinket that could bring fame, fortune, and fantasy to its possessor. Two, a young detective with an invitation to a marvelous place where he hopes to guide the siblings carefully, but they must believe in the magic that awaits them.
In this tale of charm and malice, two siblings embark on a spellbinding adventure into a sacred land where they must endure whimsical horrors before returning home to enjoy the happiness and acceptance they've always fancied.