Ninety-Nine Stories of God (Hardcover)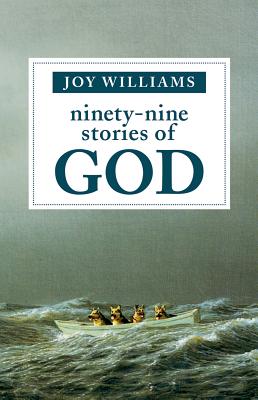 Staff Reviews
---
If you've ever been punched in the face, you know that what they say is true: there are moments in a person's life that change everything. Before, you were one way. Then something happens, and afterwards you're different, forever. Reading Ninety-Nine Stories of God is a lot like being punched in the face, but because it's a collection of flash fiction and not a novel, it's a lot like being an amnesiac who gets punched in the face every three minutes, forgets, and has to relive the whole epiphanic, traumatic, sometimes earth-shattering experience over and over again. The impact with which Williams impregnates these stories - most of which are under two pages, some of which are under two sentences - is akin to an act of God itself. She expands small moments, diminishes big ones, and always reminds us that as often as Everything seems meaningless, there are an equal number of moments where Nothing can hide the most meaningful things of all. I caution you to avoid stories 15, 16, 23, 53, and 73 for fear of your soul imploding.
—
Joel
You will read this in one day and keep a copy of it on your shelf for the rest of your life. It is a pomegranate of a book: intricate, exotic, deep in flavor, and will stain your hands. Really, this could be shelved in poetry. I would read a story, stop, read it again, get goosebumps, and read it a third time. Somehow, Williams captures the very moment in time that each character reveals his or her mortal longing for something bigger, something moving or unsettling. What does it matter if GOD is really a German Shepard? If he is "wet," a "museum," a "jail," or "numbers"? A "woman" or a "hedgehog"? Is god what we need or what we see? Is god any thing?
—
Jordan
Description
---
Seattle Times, Minnesota Star Tribune, Huffington Post, and Publishers Weekly.

From "quite possibly America's best living writer of short stories" (NPR), Ninety-Nine Stories of God finds Joy Williams reeling between the sublime and the surreal, knocking down the barriers between the workaday and the divine.