The Picture of Dorian Gray (Paperback)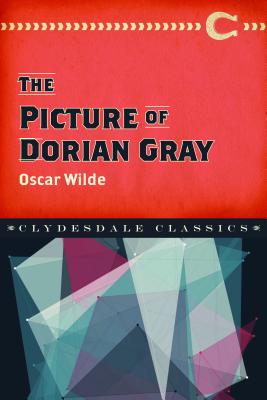 Staff Reviews
---
Somehow, passed over in lieu of second readings of Wuthering Heights, Jane Eyre, or any number of Jane Austen novels (which are awesome, for the record), many lovers of classics simply skip The Picture of Dorian Gray. I can say this because until recently I counted myself amongst this group of misguided, deprived individuals. Alas, no more am I the neophyte I was before I devoured Oscar Wilde's unmatched prose. Sadly I am now in perpetual distress about the fact that he wrote no other novels, and I will be forever deprived of reliving the incredible experience that was reading a Wilde novel for the first time. Ingeniously, The Picture of Dorian Gray dramatizes an exegesis of 19th century debates about art, hedonism, will, and autonomy with splendidly hilarious characters, wicked instances of madness, and a coup de grace that's as ironic as it is symbolic. Please, put down the lesser-known Conrad you're about to wade through, and take up what instantly became one of my favorite novels.
—
Joel
Description
---
Packaged in handsome and affordable trade editions, Clydesdale Classics is a new series of essential literary works. From the musings of literary geniuses like Mark Twain in The Adventures of Huckleberry Finn to the striking personal narrative of Harriet Jacobs in Incidents in the Life of a Slave Girl, this new series is a comprehensive collection of our literary history through the words of the exceptional few.

The Picture of Dorian Gray, Oscar Wilde's masterpiece and lone novel, has endured as a significant piece of literature partly due to its philosophical nature and artful prose, and partly because of the stir it caused upon its initial publication. Published originally in 1890 in Lippincott's Magazine, The Picture of Dorian Gray—often deemed by Wilde's contemporaries to be "indecent"—tells the story of an attractive young man eponymous with the title who desires to be eternally young. Dorian is the subject of a portrait by a painter named Basil Hallward, who deems Gray's beauty to be inconceivably great. Rather than having to age himself, young and egotistical Dorian longs for the painting to age instead so that he can remain young and beautiful. When he sells his soul in exchange for eternal youth—a concept Wilde derived from the German legend of Faust—Dorian begins a life of vice and debauchery with its sole aim being pleasure. Meanwhile, the painting documents each of his sins within its appearance. When Dorian confronts the painting again with Hallward, a slew of unfortunate events unfold.

Abundant with rich, philosophical themes and commentary, The Picture of Dorian Gray is a classic tale that warns its readers of the dangers that come with narcissism, self-indulgence, and ignorance.
About the Author
---
Oscar Wilde is one of the most popular writers of the late nineteenth century. Born in 1854 to Anglo-Irish intelligentsia parents, Wilde was educated at a very young age, quickly becoming trilingual and interested in philosophy. Throughout his career, he wrote many essays, plays, and short stories but only one novel: The Picture of Dorian Gray, which was criticized by contemporary reviewers for its homosexual undertones as well as its themes of self-indulgence and immorality. Although a failure during its time, the novel was later heralded as a classic. His other well-known works include Lady Windmere's Fan, De Profundis, and The Importance of Being Earnest. At the peak of his career, Wilde was arrested on the grounds of "gross indecency with men," tried, and sentenced to two years in prison. Upon his release, he was exiled from Britain and never returned. He died in Paris in 1900, impoverished and alone, at the young age of forty-six.