Seaside Bonds (Paperback)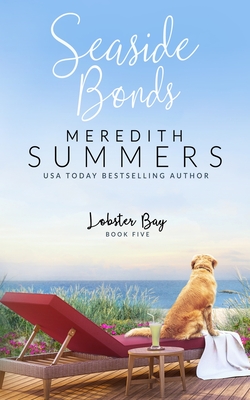 $14.99

Not Available In-Store - Usually Ships from Warehouse in 1-5 Days
Description
---
She thought the best part of her life was over, but now she knows it's just beginning.
Liz Weston's life has reached rock bottom. Her husband dumped her, her life savings are gone and her apartment is being turned into condos that she can't afford. Maybe she shouldn't have taken early retirement last year? In her late-forties she has limited possibilities for employment.
When her elderly father passes away, she heads to her hometown to clean out the family home. It's not like her siblings will do it. They're too wrapped up in their own lives. Thankfully, the small life insurance policy her father had will pay for her to stay at Tides in Lobster Bay. Staying at the beachside inn is a blessing because there's no way she'll sleep in her childhood home. It has too many bad memories.
But when she befriends Jane Miller, the owner of Tides, her life slowly starts to change. Among the dusty cobwebs and 1970s decor of her old home, she discovers that maybe coming home isn't so bad. The town has a lot to offer and all those memories might not have been so bad after all.
As she gets to know the friends and neighbors of Lobster Bay, new opportunities open up. Liz finds a new side of herself, a side that has the courage to do things she never thought possible.
Meanwhile...
Jane made a promise to Mike that she'll spend less time tending to the inn. But after several disastrous interviews, she's starting to think that she'll never find anyone suitable.
Maxi has received the most important commission of her life for an oil painting. This one is personal, but she's having a hard time getting the painting just right. If she fails at this one, will she ever be able to paint again?
Andie has found some important civil war documents at her antique shop. She wants to return them to the family, but all her efforts to find them run into dead ends. Luckily she doesn't stop looking and when she finds the descendants of the solider, it's a big surprise.
This is book 5 in the Lobster Bay series, but it can be read as a stand-alone story. Fans of the series will get to meet new a new friend, Liz, and catch up on what Maxi, Claire, Jane and Andie are up to. Books in the Lobster Bay series:
Saving Sandcastles
Changing Tides
Making Waves
Shifting Sands
Seaside Bonds.