The Dark Petals of Provence (Paperback)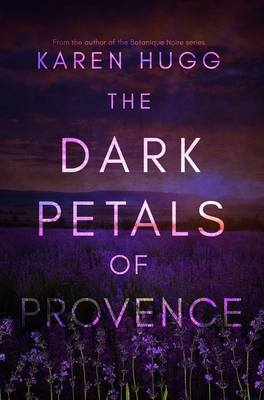 Description
---
Fresh off a divorce, April Pearce arrives in Provence to photograph its hidden places for a travel magazine. But on her first night in a lavender field, she accidentally snaps a teenager running in the distance covered in blood. When she enquires about him in the local village, no one wants to talk. They don't like April and she can't figure out why. As she witnesses other disturbing events, her concern for the teen grows, but the more she investigates, the more she's threatened and her work vandalized. Then she meets some wealthy celebrities who may or may not help her. As April struggles to stand up for what's right, she in turn reveals the shameful secret the village has kept hidden for years.
The Dark Petals of Provence is a thrilling mainstream novel rich with atmosphere and dark questions. It brings the beauty and culture of rural France to life while enticing readers with the magic and allure of plants. In the tradition of Joanne Harris's Chocolat, The Dark Petals will not only entertain readers with its compelling plot but move people with its memorable characters and emotionally profound theme.

About the Author
---
Karen Hugg is the author of Harvesting the Sky, The Forgetting Flower, and Song of the Tree Hollow. Most of her stories are set in worlds where plants, real or imagined, affect people in strange new ways. Born and raised in Chicago, she later moved to Seattle and worked as an editor in tech, which took her to live and work in Paris. Later, she became an ornamental horticulturalist and master pruner. She earned her MFA from Goddard College and has been published in Crime Reads, Thrive Global, The Big Thrill, the Rooted anthology, and Garden Rant. She has appeared on the New Books, Urban Farm U, and The Cave You Fear podcasts, along with the TV show New Day Northwest. For more information, visit www.karenhugg.com. She lives in Seattle, Washington.