Care and Visitation Ministry Volunteer Handbook: Equipping You to Serve: Equipping You to Serve (Paperback)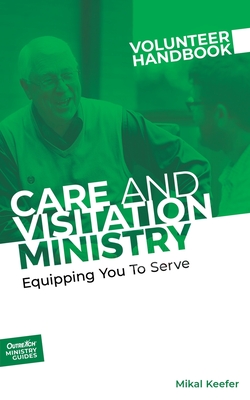 Description
---
Talk About More Than the Weather
You've driven to the hospital and stand outside a patient's room, ready to knock and ask permission to enter. But then what? How do you make a visit that actually matters?
Here are hundreds of practical tips gleaned from the experience of veteran visitors-chaplains, pastors, and volunteers who've made thousands of visits in hospitals, nursing care facilities, rehab centers, homes, hospice centers, even prisons.
They share what to do, what not to do, and how to connect in caring, compassionate ways with people who may be experiencing the worst days of their lives.
Discover how to make visits that matter-that literally change lives-as you carry the love of Jesus to those who are sick, lonely, or simply curious about the Kingdom.