Maximum Magical Penitentiary: Falsely Accused (Hardcover)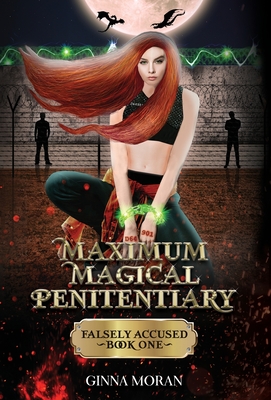 $24.99

Not Available In-Store - Usually Ships from Warehouse in 1-5 Days
Description
---
Guilty. I can't believe I'm guilty.

The worst killer seen in ages...

At least, that's what the demonic-looking jury said with their verdict.

I don't know how I've found myself convicted of a crime I didn't commit. If I hadn't broken my rule about getting involved in other people's business, I wouldn't be in this position. But there's nothing I hate more than a creep who can't take a hint.

After a bar brawl left the creep and many others dead, I now find myself in a strange world of trouble. Literally. Apparently, I broke Magaelorum Law, and the judge claims I'm not human. Lies. I'd know if I wasn't. Right?

And that's not the worst of it.

I've been sentenced to life in prison at the Maximum Magical Penitentiary, where Magaelorum's vilest offenders reside. Except they're the least of my worries. Three wicked-hot, devastatingly cruel dragon-shifter guards make it their mission to ensure the rest of my life is complete hell. The dead guy I was falsely accused of murdering was their friend. They want revenge. Great.

To survive, I must figure out this magical prison life. I'm alone, clueless, and nearly defeated. But I have one thing on my side. I know who the real killer is. I just have to break out of this place to find him. My biggest problem? The guards, this hellhole, and those loyal to the true murderer might kill me first.