All Of Grace: Path Ways To The Past (Paperback)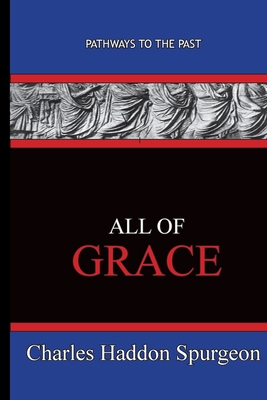 $6.41

Not Available In-Store - Usually Ships from Warehouse in 1-5 Days
Description
---
This Classic book - All Of Grace -- introduces and orients the reader to critical biblical/theological thinking from the reformed perspective. Spurgeon's presentation is written with a clarity that fosters biblical thought and facilitates Bible comprehension. You won't be disappointed.
Spurgeon is consistently one of the best Bible scholars and this one is at the top of his writing. He's bold in his writings and solid in Scripture.
It's impossible to measure the influence of Spurgeon's writings over the centuries. His works remain in print and are widely read, which shouldn't surprise us. He ia regarded as the most outstanding pastor, evangelist, and writer on practical and devotional themes.
"To him that worketh not, but believeth on him that justifieth the ungodly, his faith is counted for righteousness."
Spurgeon's masterpiece on grace from Romans 4:5 is an outstanding description of God's love and unmerited grace to us. It is one of the clearest examples of salvation by grace ever written. Spurgeon's masterpiece is one the finest expositions ever penned on faith, repentance, and regeneration