Artifacts of Orthodox Jewish Childhoods: Personal and Critical Essays (Paperback)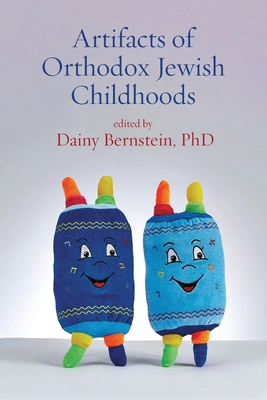 $24.95

Not Available In-Store - Usually Ships from Warehouse in 1-5 Days
Description
---
The books, music, toys and experiences we grow up with shape who we become as adults. All those things are a reflection of how a society regards and raises its children.
The culture of mainstream American childhood is vastly different than the culture of Orthodox Jewish childhood - which is itself a rich and varied landscape of texts, music, toys, and more, with nuanced shadings from one sect of Orthodox Judaism to the next.
Dr. Dainy Bernstein has collected a treasury of essays examining the artifacts of Orthodox Jewish childhood and how they influence a child's developing view of the wider world - and their inner world. Walk the path of Orthodox Jewish Childhood: frum female heroes in Ultra-Orthodox Jewish fiction, the cultural considerations of making children's toys, a visual guide to modesty, the power and pathos of parodies, cartoons with an ethical message, the courageous creativity of camp songs, and personal accounts of invisibility, heresy, and imagination. No two essays are alike, yet they all carry common threads that weave together the amazing tapestry that is Orthodox Jewish childhood.