Valkyrie's Call: An Aspect Society Novel (Paperback)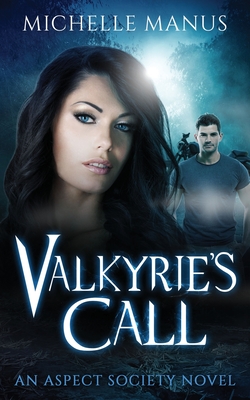 Description
---
In Aspect Society, magic is political power, secrets are as common as breath, and what you don't know could easily get you killed...
Valkyrie Winters' life is tied to a magical object that shouldn't exist. Which is why she has one goal: steal said artifact and destroy it before it kills her. Simple, right? Not when the artifact in question belongs to the council that governs magical society, and not when the handsome, infuriating Random Tremayne is intent on sticking his nose in her business. All because she made the mistake of sleeping with him one time. A year ago.
As a notorious playboy-and her brother's best friend-Random was supposed to be safe. A one-night fling. He wasn't supposed to tell her he loved her. She's kept him at arms-length ever since, unable to shut him down completely, but also unable to give him anything more-because the people Valkyrie cares about have an unfortunate tendency to find their lives ruined. Still, the unpredictable nature of Random's magic might be just the thing Valkyrie needs to pull off this heist-and keep her life. But saving hers might destroy his.
Random has been in love with Valkyrie since approximately forever. But with the exception of one night together, she won't give him the time of day. After a year spent chasing her-and having his feelings run through an emotional blender more times than he can count-he's ready to throw in the towel. Then a chance encounter brings Valkyrie's secrets tumbling into the light, and her actions finally start making sense. She needs his help, and he's more than willing to give it.
If they survive stealing from the Council itself, will Random finally get what he's always wanted, or will Valkyrie break his heart forever?