Chica al borde (Hardcover)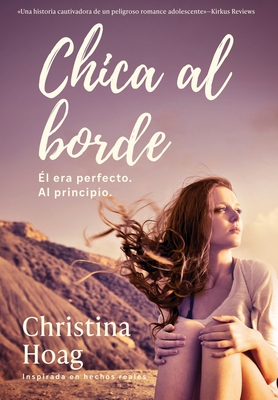 $30.00

Not Available In-Store - Usually Ships from Warehouse in 1-5 Days
Description
---
Lo mejor de la literatura para j venes adultos-Revista Suspense
Trabajando como periodista para un peri dico local, Cloe, de diecisiete a os, conoce a Kieran, un actor aspirante y algo exc ntrico. Se enamoran locamente, pero en cuanto que su relaci n se profundiza, Kieran se vuelve asfixiante, posesivo y se da a rabias aterradoras. l conf a en Cloe que sufri una ni ez traum tica. Si l se puede sanar, ella cree, su relaci n estar a perfecta pero
sus esfuerzos fracasan y Kieran se vuelve violento. Con coraz n destrozado, Cloe rompe con l. El remordimiento de Kieran se vuelve en una misi n despiadada de venganza. Cloe debe utilizar sus habilidades investigativas para comprobar la verdad.
Una historia cautivadora llena de suspense, Chica al borde llega al coraz n mientras proporciona un relato tanto de advertencia como tambi n inspirador para adolescentes a medida que comienzan a navegar por el mundo adulto de las relaciones de pareja.
Una obra imprescindible para todas las bibliotecas p blicas y de secundaria-Caroline Akervik, bibliotecaria de la escuela secundaria.
Prep rate a tener dificultades para dejar de lado este libro.-YA Book Divas
"So scarily accurate I had trouble putting it down and going to bed." -- Author Rachel Barnard.
"A beacon that shines light on how to nip potential abuse cycles in the bud." -- Midwest Book Reviews.
He was perfect. At first.
The summer before senior year, 17-year-old Chloe starts an internship at a local newspaper. While on assignment, she meets Kieran, a quirky aspiring actor. Chloe is smitten with Kieran's charisma and his ability to soothe her soul, torn over her parents' impending divorce. As their bond deepens, Kieran becomes smothering and flies into terrifying rages. He confides in Chloe that he suffered a traumatic childhood, and Chloe is moved to help him. If only he could be healed, she thinks, their relationship would be perfect. Her efforts backfire. Kieran becomes violent. Chloe breaks up with him, but Kieran pursues her relentlessly. Chloe must make the heartrending choice between saving herself or saving Kieran, until his mission of remorse turns into a quest for revenge. Published by Onward Press, a veterans non-profit. All sales contribute to its mission to help veterans publish their stories.