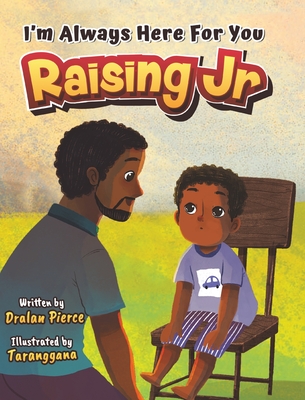 $24.95

Special Order - Subject to Availability
Description
---
Morning bonding time can be motivational and create special memories between a father and a son
Wake up, Junior. Are you ready for school? With one simple question, Junior unleashes a whirlwind of emotions and questions. Raising Jr is the perfect story to start a conversation between father and child. Kids will learn that no matter what they face in their day ahead, dad has faced it too. He is there for them, no matter what.
Feeling anxious about a day ahead, a simple reminder from dad teaches every problem has a solution
Fatherly love starts with simple words and actions. This emotional story teaches there is no greater love or bond than between a father and his child. Junior discovers that he can solve his greatest fear with the love and support of his dad. It's a heartwarming story to help kids recognize the support system they have behind them.
A great emotional strength book for children 3 to 8
When a toddler or child needs a guiding hand and a hug from dad, this book can help them navigate the day in a more positive way. Through a simple morning conversation, children will learn that Dad is a source of knowledge and strength, someone to rely on in every situation.
Other books you may like
Here at Puppy Dogs & Ice Cream, we believe that children's books are more than just stories - they're vessels of inspiration, education, and imagination. Read our other best-selling children's books from Puppy Dogs & Ice Cream like Capes are for Dads, Zen Pig: A Father's Life Lessons, and Even Pirates Need To Listen.