Sisters in the Storm: For Moms of Mentally Ill Adult Children (Paperback)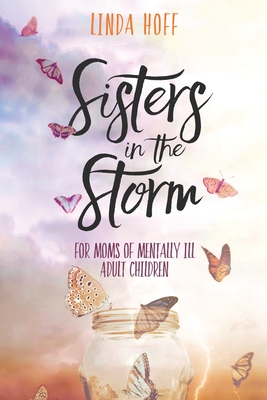 $35.00

Not Available In-Store - Usually Ships from Warehouse in 1-5 Days
Description
---
What do you do when your adult child receives a frightening and severe mental illness diagnosis that is progressive and incurable-and barely manageable? How do you support him or her without losing your own self to the disease? Sisters in the Storm is your coping tool. Written with love and extreme vulnerability, author Linda Hoff shares her journey of being a mom of a mentally ill adult child (MIAC) and guides you to navigate this rough road as only a seasoned veteran can.
The problems are numerous and never-ending: problems of finances, of living arrangements, of medication management, of medical authority, of your own mental equilibrium-and the issues of your breaking heart as you lose your formerly capable, enthusiastic child to the downward spiral of an incurable mental disease.
But you are not alone. You're part of a sisterhood of mothers who are trudging the road together, supporting each other along the way, and emerging as changed but strong. Strong in their commitment to their child and strong in their commitment to themselves. Strong in their resolve to help their child and strong in their resolve to live their own full life. You are sisters-sisters in the storm.