The Ultimate Enneagram Book (Hardcover)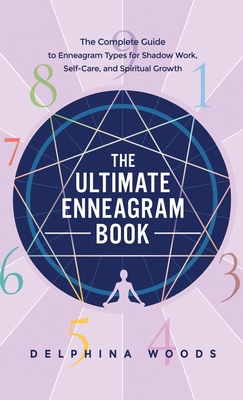 $24.99

Not Available In-Store - Usually Ships from Warehouse in 1-5 Days
Description
---
Shadow Work with the Enneagram is the Way to Become Whole
The Enneagram is a powerful spiritual system of personality types, that reveals not just who we truly are, but what we conceal in our Shadows.
Each of us falls into one of nine types - archetypal characteristics which, when understood, can help us realize our strengths and accept our weaknesses.
But, buried under your personality is your Shadow - that hidden part of ourselves where we push unwanted parts of our personality.
The Shadow is where we put our childhood traumas, the traits we aren't confident in, the desires we don't want to show to the world.
But the Shadow hides more than our hidden selves - it also contains hidden power. Power we can tap into, if we only accept it.
If you want to become whole, you must integrate your Shadow into your Self.
In this book, you'll learn:
A short and simple test to determine your Enneagram type
What each of the nine types means, how they act, and how to improve their lives
The core vices and virtues for each type
What drives you
What shadow work is, and what it isn't
You'll also learn Shadow Work for each of the nine personality types:
Type 1 - The Reformer: who conceal their pain and need for joy and spontaneity
Type 2 - The Helper: who have a desperate need for love and attention
Type 3 - The Achiever: who suppress their insecurities
Type 4 - The Individualist: who hide a subconscious sense of victimhood
Type 5 - The Investigator: whose shadow shrouds a deep longing to be with others
Type 6 - The Achiever: who hide their authentic true self, fearing what others may think
Type 7 - The Enthusiast: whose shadow conceals the full spectrum of their emotions
Type 8 - The Challenger: who have trouble expressing their soft side
Type 9 - The Peacemaker: who cannot express the deep rage within
The Ultimate Enneagram Book will not only help you discover your Enneagram type, but will also show you how to use that knowledge to improve your life forever