The Drifting Classroom: Perfect Edition, Vol. 1 (Hardcover)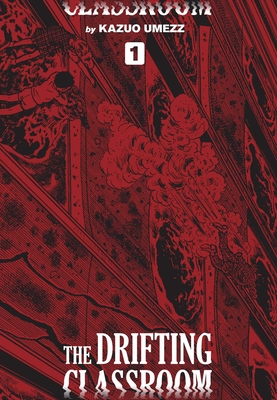 Other Books in Series
This is book number 1 in the The Drifting Classroom: Perfect Edition series.
Staff Reviews
---
Originally published in 1972, Kazuo Umezz's original horror classic is now fully realized in this amazing hardcover reprint that does well to keep the abysmal apocalyptic tone always present. The story follows Sho Takamatsu, a middle-grader who's school is mysteriously transported to the far future where the only creatures in the surrounding wasteland are pre-cambrian nightmares beyond comprehension. Despite his admittedly cartoonish artistic approach, Umezz does not pull punches with this one. As the narrative plays out, it sheds its overall horror-laden atmosphere and becomes a tribal drama akin to Lord of the Flies, with the children taking center stage. Always mysterious, engaging and at times very creepy, The Drifting Classroom The Perfect Edition definitely lives up to its name.
— From
Trevor's Picks
Description
---
The definitive edition, featuring an all-new translation and deluxe hardcover design that reestablish Kazuo Umezz's The Drifting Classroom as a timeless horror classic.

In the aftermath of a massive earthquake, a Japanese elementary school is transported into a hostile world where the students and teachers are besieged by terrifying creatures and beset by madness.

Out of nowhere, an entire school vanishes, leaving nothing but a hole in the ground. While parents mourn and authorities investigate, the students and teachers find themselves not dead but stranded in a terrifying wasteland where they must fight to survive.
About the Author
---
Kazuo Umezz started drawing professionally in the 1950s and is considered the most influential horror manga artist ever. His many horror and sci-fi/horror works include Cat Eyed Boy (1967-1968), Orochi, The Drifting Classroom (1972-1974), Ultraman (a manga adaptation of the TV series), Senrei (Baptism), My Name is Shingo, The Left Hand of God/Right Hand of the Devil, and Fourteen. His popular gag series Makoto-Chan (1976) and Again prove that Umezz is also an accomplished humor cartoonist. Umezz's weird style, incredible ideas and sometimes terrifying imagery have made him a fixture of Japanese pop culture, and his work has been adapted into movies, anime and collectibles.