The Way of the Househusband, Vol. 1 (Paperback)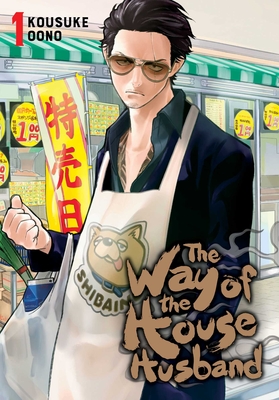 Staff Reviews
---
I picked up this manga on a whim and it has been one of the best decisions I've ever made! This hilarious gag manga follows Tatsu, a former gang member, who falls in love and does his best to live a reformed life but old habits die hard. In Tatsu's former life he's known as an insane badass but now he has to deal with his toughest challenges yet; bargain bin sales and preparing dinner before his wife gets home! The characters and jokes are hilarious, the art is fantastic, and there's cute animals. What else do you need?
— From
Tim's picks
Description
---
It's a day in the life of your average househusband—if your average househusband is the legendary yakuza "the Immortal Dragon"!

A former yakuza legend leaves it all behind to become your everyday househusband. But it's not easy to walk away from the gangster life, and what should be mundane household tasks are anything but!

He was the fiercest member of the yakuza, a man who left countless underworld legends in his wake. They called him "the Immortal Dragon." But one day he walked away from it all to travel another path—the path of the househusband! The curtain rises on this cozy yakuza comedy!
About the Author
---
Kousuke Oono began his professional manga career in 2016 in the manga magazine Monthly Comics @ Bunch with the one-shot "Legend of Music." Oono's follow-up series, The Way of the Househusband, is the creator's first serialization as well as his first English-language release.