How to Slay a Dragon: A Fantasy Hero's Guide to the Real Middle Ages (Hardcover)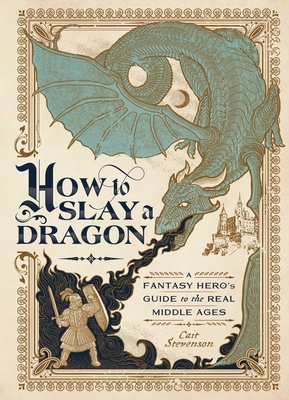 $19.99
Email or call for price.
Description
---
Grab your magical sword and take the place of your favorite fantasy character with this fun and historically accurate how-to guide to solving epic quests.

What should you ask a magic mirror? How do you outwit a genie? Where should you dig for buried treasure? Fantasy media's favorite clichés get new life from How to Slay a Dragon: A Fantasy Hero's Guide to the Real Middle Ages, a historically accurate romp through the medieval world. Each entry presents a trope from video games, books, movies, or TV—such as saving the princess or training a wizard—as a problem for you to solve, as if you were the hero of your own fantasy quest. Through facts sourced from a rich foundation of medieval sources, you will learn how your magical problems were solved by people in the actual Middle Ages.

Divided into thematic subsections based on typical stages in a fantastical epic, and inclusive of race, gender, and continent, How to Slay a Dragon is perfect if you're curious to learn more about the time period that inspired some of your favorite magical worlds or longing to know what it would be like to be the hero of your own mythical adventure.
About the Author
---
Cait Stevenson earned her PhD in medieval history from the University of Notre Dame. She concentrates on breaking down the barriers and hierarchy among academic and popular history. As @SunAgainstGold, she moderates AskHistorians, the internet's largest public history forum, where she also writes on topics ranging from medieval inheritance laws to whether 17th-century children playing with toy guns said their equivalent of "Pew, pew, pew." She is proud to live and work in St. Louis, Missouri.