Daily Pain & Symptom Tracker: A Detailed Pain & Symptom Tracking Journal for Chronic Pain & Illness (Paperback)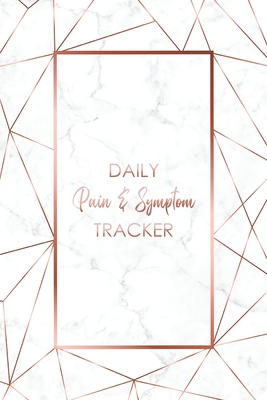 $8.99

Not Available In-Store - Usually Ships from Warehouse in 1-5 Days
Description
---
A GAME CHANGER (WITH STYLE)
Chronic pain can be a real pain in the butt, which is why figuring out potential triggers is so important. Sometimes, we don't realize what these triggers are until we track our day-to-day activities for an extended period of time.
Is your pain linked to certain foods? The weather? Stress?
That's where this journal comes in. Not only was it designed to support loved ones with chronic pain, but it has been upgraded to include even more tracking items requested by warriors of chronic pain from around the globe.
A FUN, CREATIVE, AND SIMPLE DESIGN
Beginning of journal:
Your doctor / specialist information (name, address, contact)
Daily medications
Summary sheet
DAILY ENTRIES
First page:
How you're feeling overall
Your pain level (1 - 10)
What your pain / symptoms feel like
Where your pain is located (front and back figure) + a.m. vs. p.m.
Your mood
Your energy levels
Your mental clarity
Whether or not you're feeling sick. If you select yes, you'll then have 8 common symptoms to choose from, along with an area to write additional symptoms
Second page:
Hours of sleep & sleep quality
Weather (humidity, temperature, barometric pressure, allergen levels)
Stress levels
Food / drinks
Medication / supplements
Daily exercise / activity
Notes / suspected triggers / improvements
Positivity area to include 1 thing you're grateful for
Additional note space is available at the back of the journal*
Pain tracking can be life changing. Whether you're looking to better understand your chronic pain or looking for a thoughtful gift for a friend, this journal is for you.
Additional information:
✓ 6 x 9 glossy paperback (great compact size that can easily be taken to the doctor's office)
✓ 120 pages of tracking (60 days total)
✓ Other covers & colors available - click on Wellness Warrior Press