The Intelligence of the Flowers: illustrated (Large Print / Hardcover)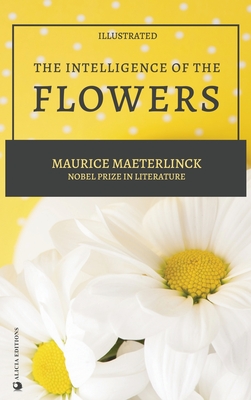 $14.99

Not Available In-Store - Usually Ships from Warehouse in 1-5 Days
Description
---
"This vegetable world, which to us appears so placid, so resigned, in which all seems acquies-cence, silence, obedience, meditation, is, on the con-trary, that in which the revolt against destiny is the most vehement and the most stubborn."
Far from being a botanical study, this magnificent poetic work puts the special nature of flowers. The Intelligence of the Flowers constitutes a real philosophical discovery of the floral world, and particularly its interaction with social insects to give birth to life. This original text is surprising by its scientific precision and accuracy. Maeterlinck's meticulous observations lead us to a veritable masterpiece of descriptions and fundamental questions, bringing into question the observer and the observed.
Indeed, the analogies that he uses between the floral kingdom and that of men, make us humble and inquiring, moved and pensive. This portrayal of the intellectual mechanisms of flowers becomes simultaneously poetic, philosophical, and political.
Moving between wonder and knowledge, Maeterlinck asks us to preserve the links that unite us with nature. Now that an ecological disaster is threatening to destroy this fragile harmony, this book is well worth reading.
Maurice Maeterlinck was awarded the Nobel Prize in Literature in 1911 "in appreciation of his many-sided literary activities, and especially of his dramatic works, which are distinguished by a wealth of imagination and by a poetic fancy, which reveals, sometimes in the guise of a fairy tale, a deep inspiration, while in a mysterious way they appeal to the readers' own feelings and stimulate their imaginations".
Large print edition, easy-to-read layout, illustrated.