Have You Lived Before This Life?: 42 Reincarnation Session Protocols of the Scientific Dianetics (Hardcover)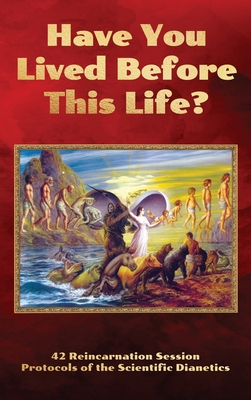 $36.00

Not Available In-Store - Usually Ships from Warehouse in 1-5 Days
Description
---
"Fascinating book about research on past lives" - Review of 8 November 2020
This book is a fascinating treatise on personal destinies, each of which had its cause in a past life. The best thing about it is that in this research work these former existences were actually followed up (by means of provable documents, as far as possible). Who is interested in this topic must not miss this reading.
This book was published by L. Ron Hubbard since 1958. Due to the takeover of the Church of Scientology by the Deep State, the book was eliminated and suppressed. Instead of scientific facts of radical insights into our true existence as an immortal spirit being, today religious dogmas are marketed as "Scientology Religion", which does not take offense at the status quo.
* * *
The free Dianeticist Andreas M. B. Gross from Switzerland makes the book available again since 2022, so that one can read what is really achievable with Dianetics.
The sessions shown here can hardly be experienced today in the Church of Scientology, because Dianetics is insidiously suppressed there.
All the more important that independent practitioners free themselves from this and bring Dianetics back into use.