North and South (Paperback)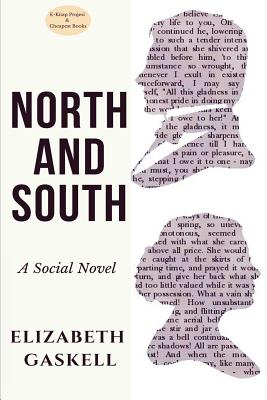 $29.99

Not Available In-Store - Usually Ships from Warehouse in 1-5 Days
Staff Reviews
---
There was a time when I finally finished all of Jane Austen's books (twice) and I suddenly didn't know where to turn next. I loved reading about dances, and witty banter, and most importantly, Society with a capital S. After getting stuck in a long reading rut, I stumbled upon North and South, and despite the lack of dances, I found beautiful writing, memorable friendships, and a fair amount of tempestuous romance. This book is more political and industrial than my Austen-norm, but it was just the right book for my fix. I found myself sucked into the troubling world of cotton factories, and unjust class prejudices. Margaret Hale has now become one of my favorite heroines. She's pulled out of her comfortable country lifestyle and thrown into this busy working environment, and we are reminded that there are two sides to every story.
—
Leah
Description
---
North and South is a social novel published in 1855 by English writer Elizabeth Gaskell. With Wives and Daughters (1865) and Cranford (1853), it is one of her best-known novels and was adapted for television three times (1966, 1975 and 2004).
The later version renewed interest in the novel and attracted a wider readership.
Gaskell's first novel, Mary Barton (1848), focused on relations between employers and workers in Manchester from the perspective of the working poor; North and South uses a protagonist from southern England to present and comment on the perspectives of mill owners and workers in an industrialising city. The novel is set in the fictional industrial town of Milton in the north of England. Forced to leave her home in the tranquil, rural south, Margaret Hale settles with her parents in Milton.
She witnesses the brutal world wrought by the Industrial Revolution, seeing employers and workers clashing in the first strikes. Sympathetic to the poor (whose courage and tenacity she admires and among whom she makes friends), she clashes with John Thornton: a nouveau riche cotton-mill owner who is contemptuous of his workers. The novel traces her growing understanding of the complexity of labour relations and their impact on well-meaning mill owners and her conflicted relationship with John Thornton.