Las artes del libro: Una guía para fabricar y encuadernar libros en casa (Hardcover)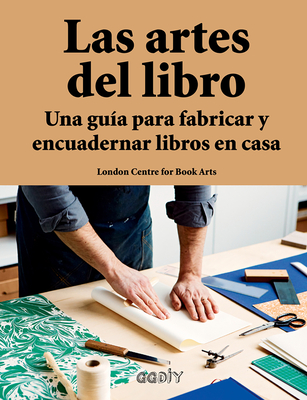 Description
---
​Las artes del libro son ese maravilloso universo de técnicas y saberes al servicio de artistas, escritores y cualquiera que quiera compartir un pensamiento a partir de un objeto de papel encuadernado. Con esta guía DIY conocerás los secretos y las técnicas más clásicas y vanguardistas de este oficio centenario. Materiales y herramientas: plegadoras, escalpelos, planchas, hilo, papeles y gramajes, telas para encuadernar, pliegos o cuadernillos… familiarízate con las herramientas y técnicas fundamentales y monta tu propio taller de encuadernación. Múltiples formatos y acabados: folletos, concertinas, libros en tapa dura, libros con lomo plano… conocerás las técnicas para fabricar 13 formatos de libros y sus acabados que van de la tradición artesanal más ortodoxa a las técnicas orientales o el mundo de la publicidad y la propaganda. Instrucciones paso a paso: ¡Imposible perderse! Podrás seguir las detalladas explicaciones que describen fotografía a fotografía todos y cada uno de los pasos necesarios para realizar cada tipo de libro.

With this DIY guide to book arts, you'll learn both classic and avant-garde techniques for this centuries-old practice of sharing thoughts via bound paper. Step-by-step instructions cover everything from materials and tools to formats and finishes.
About the Author
---
The London Centre for Book Arts is an open-access, artist-run studio dedicated to book arts and publishing. It was founded by artists Simon Goode and Ira Yonemura.