La última grulla de papel (Paperback)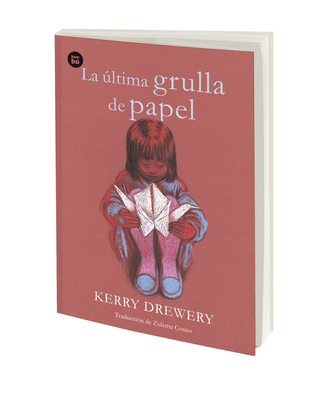 $14.99

Special Order - Subject to Availability
Description
---
1945, Hiroshima. Ichiro está en casa de su mejor amigo, Hiro, cuando lanzan la bomba. En medio de la devastación, los dos chicos encuentran a Keiko, la hermana pequeña de Hiro. Los tres buscan ayuda, pero las heridas de Hiro no le permiten seguir adelante y su amigo Ichiro se ofrece para hacerse cargo de la niña. Setenta años después, los recuerdos y una promesa rota persiguen los últimos años de vida del viejo Ichiro. Mizuki, su nieta, está decidida a ayudarlo. La leyenda dice que si tienes la paciencia para hacer mil grullas de papel, conseguirás lo que deseas. Y ahora solo queda una por doblar Una novela sobre la valentía y la esperanza narrada en prosa, verso libre y haikus.=

​1945, Hiroshima. Ichiro is at his best friend Hiro's house when the bomb is dropped. Amidst the devastation, the two boys find Keiko, Hiro's little sister. The three seek help, but Hiro's injuries prevent him from moving on and his friend Ichiro offers to take care of the girl. Seventy years later, memories and a broken promise haunt the last years of old Ichiro's life. Mizuki, his granddaughter, is determined to help him. Legend says that if you have the patience to make a thousand paper cranes, you will get what you want. And now there is only one left to bend A novel about courage and hope narrated in prose, free verse and haikus.
About the Author
---
Kerry Drewery lives in Lincolnshire between the countryside and the sea. She has a first class honors degree in professional writing, has worked for BookStart, and been a finalist in a BBC Scriptwriting for children competition. She's a proud member of Author Allsorts and The Prime Writers.