International Travel and Health: Situation as on 1 January 2010 (Paperback)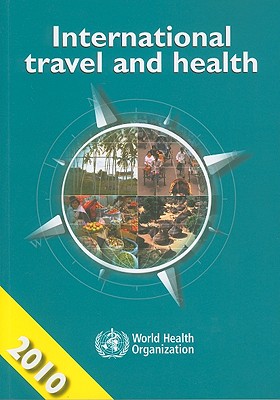 $36.00

Special Order - Subject to Availability
Description
---
More than 900 million international journeys were undertaken in 2008. Global travel on this scale exposes many people to a range of health risks--different disease agents, and changes in temperature, altitude and humidity--all of which can lead to ill-health. Many of these risks, however, can be minimized by precautions taken before, during and after travel.

This book explains how travelers can stay healthy and provides WHO guidance on vaccinations, malaria chemoprophylaxis and treatment, personal protection against insects and other disease vectors, and safety in different environmental settings. It covers all the principal risks to travelers' health, both during their journeys and at their destinations. It describes all relevant infectious diseases, including their causative agents, modes of transmission, clinical features and geographical distribution, and provides details of prophylactic and preventive measures.

Features of this new edition include:

-vaccine-preventable disease descriptions combined with vaccine recommendations
-new information for travelers with HIV/AIDS
-updated vaccine recommendations and schedules
-updated country list with malaria and yellow fever information
-new and updated maps showing disease distribution
-expanded information relating to mass gatherings

This book is intended for medical and public health professionals who advise travellers, but it is also a standard reference for travel agents, airlines and shipping companies--and for travelers themselves.