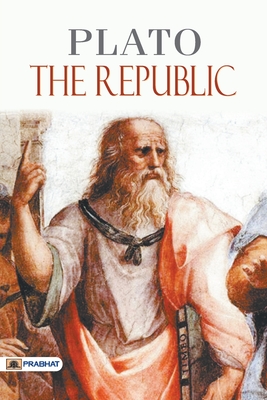 $22.99

Not Available In-Store - Usually Ships from Warehouse in 1-5 Days
Staff Reviews
---
Plato's Republic probably one of the titular titles anyone thinks of when they contemplate ancient philosophy—and for good reason. Unlike contemporaries such as Zeno and Aristotle, Plato's theories of forms and intense commitment to a political meritocracy still have meaning and application, even over two thousand years after they were written. And unlike even more "modern" philosophers like Kant or Mill, Plato's political and ethical theories are startlingly modern and mostly devoid of unsavory biases like apologetics for colonialism or musings on the inherent inferiority of the female sex. Plato's Republic is a masterwork of epistemology, metaphysics, ethics, and political philosophy. Any inspiring philosopher really ought to have this title under his or her belt—not only for posterity, but also because it truly is good enough to stand the test of the millennia solely on its own merits.
—
Jennie
Description
---
The Republic is a Socratic dialogue, written by Plato around 380 BC, concerning justice, the order and character of the just city-state, and the just man. It is Plato's best-known work, and has proven to be one of the world's most influential works of philosophy and political theory, both intellectually and historically.
In the dialogue, Socrates talks with various Athenians and foreigners about the meaning of justice and whether the just man is happier than the unjust man. They consider the natures of existing regimes and then propose a series of different, hypothetical cities in comparison, culminating in Kallipolis, a city-state ruled by a philosopher king. They also discuss the theory of forms, the immortality of the soul, and the role of the philosopher and of poetry in society. The dialogue's setting seems to be during the Peloponnesian War.
In the first book, two definitions of justice are proposed but deemed inadequate. 14] Returning debts owed, and helping friends while harming enemies, are commonsense definitions of justice that, Socrates shows, are inadequate in exceptional situations, and thus lack the rigidity demanded of a definition. Yet he does not completely reject them, for each expresses a commonsense notion of justice that Socrates will incorporate into his discussion of the just regime in books II through V.
At the end of Book I, Socrates agrees with Polemarchus that justice includes helping friends, but says the just man would never do harm to anybody. Thrasymachus believes that Socrates has done the men present an injustice by saying this and attacks his character and reputation in front of the group, partly because he suspects that Socrates himself does not even believe harming enemies is unjust. Thrasymachus gives his understanding of justice and injustice as "justice is what is advantageous to the stronger, while injustice is to one's own profit and advantage". 15] Socrates finds this definition unclear and begins to question Thrasymachus. Socrates then asks whether the ruler who makes a mistake by making a law that lessens their well-being, is still a ruler according to that definition. Thrasymachus agrees that no true ruler would make such an error. This agreement allows Socrates to undermine Thrasymachus' strict definition of justice by comparing rulers to people of various professions. Thrasymachus consents to Socrates' assertion that an artist is someone who does his job well, and is a knower of some art, which allows him to complete the job well. In so doing Socrates gets Thrasymachus to admit that rulers who enact a law that does not benefit them firstly, are in the precise sense not rulers. Thrasymachus gives up, and is silent from then on. Socrates has trapped Thrasymachus into admitting the strong man who makes a mistake is not the strong man in the precise sense, and that some type of knowledge is required to rule perfectly. However, it is far from a satisfactory definition of justice.