Arms and the Woman: The Shattered Glass Ceiling (Hardcover)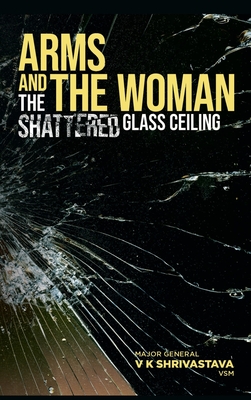 $50.00

Not Available In-Store - Usually Ships from Warehouse in 1-5 Days
Description
---
From prehistoric to modern times, all cultures have unfailingly discriminated against women. Social norms of the male-dominated societies had confined them to household chores and had restrained them from venturing into other fields - the profession of arms being one of them. The glass ceiling was firmly in place.
Yet, lost in the pages of history are the daring deeds of warrior queens and female soldiers who had defied the well-entrenched conventions of their times. In the olden times, women had also supported war efforts informally as the 'Camp Followers'. However, it was only in the Armenian War of 1853-56 that a batch of nurses, under Florence Nightingale, formally entered the war zone. From then, to the post-World War-II period, women took a century to incrementally prove their abilities and relevance among those who bear arms. Now they are there in armed constabularies, para-military forces, and militaries across the globe. They are also there in the 'grey zone' conflicts as insurgents, terrorists, and suicide bombers.
The book traces how women, with their determined zeal and rising aspirations, have steadily overcome centuries of unfair restraints to shatter the glass ceiling.