Arbitration in Russia (Hardcover)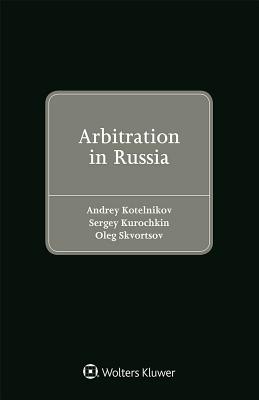 Description
---
Although Russia has generally followed the New York Convention, the UNCITRAL Model Law and the European Convention on Arbitration since the 1990s, it was not until the reforms of 2015-2017 that arbitration in Russia became fully aligned with international commercial arbitration standards. This book by prominent Russian authorities explains the current legal landscape in the aftermath of the reforms, providing clear information and guidance to the worldwide community of arbitrators, dispute resolution practitioners and academics in the field.
This book provides comprehensive coverage of current Russian law on domestic and international arbitration, addressing the stages of arbitration proceedings from the conclusion of an arbitration agreement to enforcement of foreign arbitral awards. The authors discuss the major theoretical and practical issues that have occupied the Russian courts and legal scholars over recent decades and draw parallels with other states and accepted international practices, emphasising issues that are of particular importance to foreign investors and their Russian partners.
Detailed examinations include the following:
regulatory sources;
permanent arbitral institutions with government permission to operate;
legislative provisions concerning judicial control of arbitration;
arbitrability of disputes;
interim measures;
status of arbitrators and their powers;
liability of an arbitrator;
rules of evidence in arbitral proceedings;
challenging arbitral awards and their enforcement;
grounds for refusing enforcement of an international commercial arbitral award;
grounds for setting aside of arbitral awards and their enforcement;
costs and fees in arbitration; and
the public policy exception.
This book takes account of both the most significant Russian works on the theory of arbitration law and relevant judicial and arbitration practice.
As a comprehensive guide to every aspect of international and domestic arbitration in the Russian Federation, this insightful commentary will be welcomed by legal practitioners worldwide dealing with an ongoing or contemplated arbitration or enforcement of an arbitral award in Russia. It will also serve as a point of reference providing international legal scholars, researchers and students with an authoritative explanation of the legal regulation of arbitration and the approaches adopted in Russian doctrine and legal practice.