Without A Hitch: Book 1 (Paperback)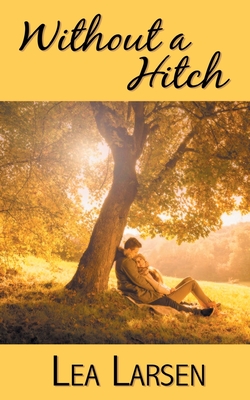 $19.99

Not Available In-Store - Usually Ships from Warehouse in 1-5 Days
Description
---
Love makes people do crazy things. Craziness and love are not mutually exclusive, but closer to simply mutual. We are told from early in life that love must blossom and grow, and cannot simply appear in a moment and last forever. But is this really true? There are countless anecdotes that compete with this notion. This is one such story...
John is a tennis coach with an easygoing life: a few rambunctious students, a dog, and parents who want more from him and aren't afraid to tell him so. Everyone is always trying to set him up, but he can't see the point. His dates never seem to go well. They never seem to click on an emotional level. That is until he meets Kari in an unexpected way.
Kari Goodbar is a baker who has no remaining family after her husband has died. They made plans to start a family, and she is going through with them after his death. Is there any room for romance in such a life? She doesn't think that she can date at this point in her life, that anyone would want to be with her. But she's wrong.
John comes into her life in a whirlwind. Their meeting is unexpected, and not exactly ideal, but things have a way of working themselves out. They fall in love in an instant, but it falls apart just as quickly. Their stubbornness separates them, but true love can't be foiled by something so basic. They are both forced to face reality, to see that the lives they have been living are incomplete, that they do not want to go back to how things were before, and that they want to spend their lives together. When they finally get their act together...
Will it be too late?