Introduction to Agroecology (Hardcover)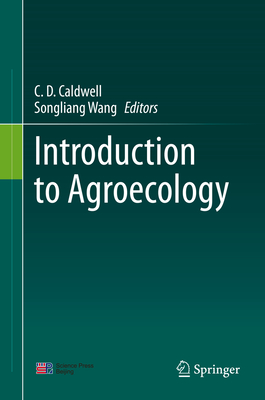 $149.99

Special Order - Subject to Availability
Description
---
This textbook applies basic concepts of ecology to address critical issues regarding food and agricultural systems. The intended audience is first year undergraduate students; it may also benefit higher-level undergraduates with an interest in agriculture and ecology. The level of science and general knowledge reflects this target group.
The text is divided into five sections with 22 chapters in all. Each chapter has its own student learning objectives. The first two sections, "Context of Agroecology" and "Basics of Agroecosystems," provide a sound basis for the further study of agriculture from an ecological standpoint. Section 3, "Digging Deeper into Agroecosystems," explores the related issues of hunger, wastes, climate change, and biodiversity. It is suggested that students study these three sections before proceeding to section 4 or 5. Section 4, "Application of Agroecosystem Concepts," introduces students to agricultural production and challenges them to use the concepts and ideas from the first three sections to critically evaluate such production systems. Section 5, "Agroecosystem Management," brings the coverage full circle by examining global solutions and opportunities from both a scientific and social economic standpoint. Particularly these last four chapters offer both food for thought and inspiration for further work.
The book's goal is not to provide a comprehensive literature review; rather, it offers extensive data on and a stimulating analysis of the topic.
About the Author
---
Claude D. Caldwell, Professor Emeritus, Dalhousie University, Faculty of Agriculture, received his BSc (Hon) in Biology from Mount Allison University in 1972, his MSc in Physiological Ecology from Dalhousie University in 1975; and his PhD in Plant Biophysics from the University of East Anglia, England, in 1978. He has held academic/research appointments at Mount Allison University, Brandon University, Agriculture Canada and the Nova Scotia Agricultural College, now the Faculty of Agriculture, Dalhousie University. His present research program focuses on the development of cropping systems. He has authored or co-authored in excess of 100 refereed scientific publications. Dr. Caldwell has taught students from the level of junior high school to mature students in the north of Canada, and continues to supervise both undergraduate and graduate students. He has developed curricula and taught at the University level in Canada, the Philippines, Indonesia, Jamaica, Trinidad, China and Vietnam. His international activities include development projects in Jamaica, the Philippines, Gambia, Tanzania, Ethiopia, Uganda, Vietnam and China. Dr. Caldwell co-authored the MOU with Fujian Agriculture and Forestry University (FAFU) regarding student articulation between Canada and China, which led to the development of the cross-cultural and interdisciplinary teaching of Agroecology. Songliang Wang is a Professor at Fujian Agriculture and Forestry University (FAFU), China. He has been active in teaching and researching in Agroecology for the past thirty years at FAFU, where he earned his Bachelor's degree in Agronomy, Master's degree in Farming Systems and Ph.D. in Plant Genetics and Breeding. He has been teaching Agroecology in English with Dr. Claude Denis Caldwell and Ms. Shannon Kilyanek since 2004. Since 1999, Songliang has participated in Agroecology academic exchanges to Wageningen University and Research Institute in the Netherlands; Nova Scotia Agricultural College in Canada; and the University of British Columbia in Canada.