The House of Little Sisters (Paperback)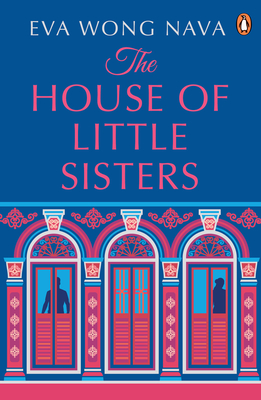 $25.95

Special Order - Subject to Availability
Description
---
'An engrossing read … a testimony of Eva Wong Nava's attention to period details and exquisite storytelling skills'
- Felix Cheong, award-winning author of Sprawl: A Graphic Novel

'A beautiful, haunting, visceral experience. You'll savour the sights, sounds and smells of pre-WW II Singapore and be mesmerized by a cast of characters as delicately layered and sumptuously rich as a delicious kueh lapis. If this book were a dish, it would deserve five Michelin Stars. Eva Wong-Nava cooks up a special tale that will be savoured by generations to come.'
- Dave Seow, children's book author of more than 45 books
 
 
A SUPERNATURAL EXPOSÉ OF A PAST SYSTEM THAT STILL HAS A TIGHT GRIP ON CONTEMPORARY SINGAPORE AND MALAYSIA

It's August of 1931 in Singapore, sixteen-year-old Lim Mei Mei (Ah Mei) arrives at the home of Eminent Mister Lee on the eve of the Hungry Ghost Month. She has been sold to the family as a mui tsai, an indentured servant girl. At the Lee household, Lim Mei Mei's life education begins. There she encounters the spirit of Ah Lian, a mui tsai, who paid the ultimate price for her mistake.
Through Ah Lian, Ah Mei discovers the plight of mui tsai, who are both helpless and powerful, and uncovers a shameful secret lurking in the shadows in the Lee house. Ah Mei also meets and falls in love with Hassan Mohamed, an Indian-Muslim and an aspiring poet, breaking every clause in the rule book of love in 1930s British Malaya. She becomes Hassan's Polar Star, and the young lovers must find a way to stay together.
Through a twist of fate, Ah Mei finds a solution that will keep her and Hassan together, at the same time gaining agency that will secure her own future as an uneducated servant girl in British Malaya.
About the Author
---
Eva Wong Nava was born on a tropical island where a merlion spurts water. Her ancestors braved monsoon winds sailing from the Middle Kingdom to British Malaya to plant roots in Southeast Asia. When the winds changed, her relatives sailed again and found another home somewhere in the western hemisphere, braving snow storms and hail. Eva has done many things in life, like banking and teaching, but writing remains her most favourite thing to do. She combines degrees in literature and art history and writes stories that explore identity, culture, and belonging by adding a dash of magic.
Praise For…
---
'A novel rich in historical detail and memorable characters. Tautly paced and extensively researched.'
- Dave Chua, author of Gone Case

'A riveting and masterfully crafted historical fiction.'
- Vivian Teo, author of the My BFF Is an Alien series

'A haunting feast for the senses.'
- Daryl Kho, author of Mist-bound

'This is an exciting piece of historical fiction anchored by relatable characters, and is the best way to experience the past.'
-Audrey Chin, author of The Ash House

'In this fresh and richly-detailed YA historical novel, Eva Wong Nava helps to expose Western readers, in particular, to the culture of 1930s British Malaya, exposing new audiences not only to words like Peranakan and Pontianak, but to the plight of the young mui tsai sold as indentured servants into homes like that of "Number One Madam", where they must struggle against the prevailing norms to find any semblance of happiness, contentment, or sense of identity.'
-E.S. Alexander, award-winning non-fiction writer and author of historical novel, Lies That Blind

'This is the most flavourful book! First we are served mouth-watering Nyonya dishes, but then the taste turns bitter. Bitter like the Chinese medicine girls sip to stem a bleed. The House of Little Sisters brings to life an often forgotten time, a time were little girls were sold to work in the big houses of rich Peranakan families. They face rape, exploitation, and loneliness. Thankfully, Eva Wong Nava also shows us love, hope, and change in the air for girls like Mei Mei. This book is an eye-opening window into the lives of Singapore's mui tsai, that I highly recommend to teenagers and their parents alike.'
-Karien van Ditzhuijzen, author of A Yellow House

'Riveting and impossible to put down! Such a beautiful, exciting, bittersweet story of old Nanyang that is suffused with longing and nostalgia. The cast of characters come alive through Eva's masterful storytelling, and we see the story unfold through their eyes like a waking dream. Absolutely loved it!
-Sim Ee Waun, author of The House on Silat Road & The House on Palmer Road