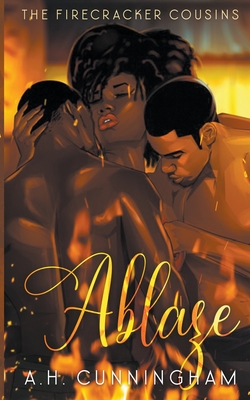 $14.99

Not Available In-Store - Usually Ships from Warehouse in 1-5 Days
Description
---
Sometimes you think you know yourself until you realize you've only scratched the surface.
Mariana Torres Charles is finally ready to fulfill her dream as a bandleader and designer for the up-and-coming Carnival Band LoveVibe for Miami Carnival. The win would be proof that she can follow through on her goals because in love...the follow through is less than stellar. After a long string of crushed lovers, she is done breaking hearts.
When Mason Brathwaite, her forever-friends-with-benefits, needs a date to a networking event to snag a new sponsor for his Student Community Center, she volunteers to attend with him hoping to catch a break from the pressures of dating. But when they meet the mysterious Daniel Robinson, son of Mason's prospective donor and experienced kinkster, she can't help but forget her newfound resolve.
Every moment they spend together illuminates her thoughts and desires, but her track record at love tells her it is only a matter of time before their liaison smokes away.
With Mason's vying for her heart and Daniel's and Daniel seducing their minds, what can a woman do but succumb to the temptation calling to her? Mariana will deal with the ashes once they come. After all, that's her specialty.