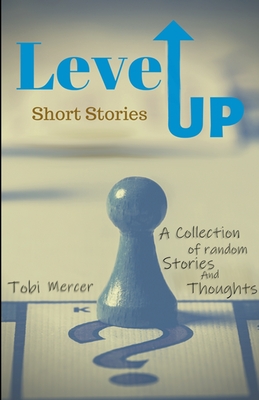 $28.99

Not Available In-Store - Usually Ships from Warehouse in 1-5 Days
Description
---
A collection of short stories inspired by ideas, random thoughts, and spontaneous suggestions. Written in celebration of reaching level 30.
Inside you'll find:
Redmoon
The Bear Prince isn't sure he agrees with tradition. The one arranged to be his mate is very sure she does not.
The Brainy Bunch
Zombies have families, too.
Shadow
A fantasy of freedom.
The Life of a Bubble
How would a bubble view itself?
S. T. Hedge, Private Eye And the case of the Mechanical Menace
Kids are missing, and it's up to Hedge to figure out where they went.
Jane and the Snowball
When the realization of your own errors comes too late.
The Bird who was afraid of heights
Everyone else seems to be able to fly fearlessly, and Dixon questions his own limitations before meeting others like him.
Level30
A poem on becoming a level 30 human.
Jane and the snowball, round two
Sometimes you win, sometimes you get knocked down by the consequences of your own actions before popping back up and knocking it out of the park.
Vampire
A vampire goes on the hunt for his next meal.
Intruders
A couple of thieves get an unexpected surprise. With teeth. And fire.
Crunchy Bites
It's hard to balance your work life with your home life, especially when your work involves vampires and your home life doesn't.
Epiphany Fairy
This fairy likes to visit at the most inopportune times.
Song of the Deep
Beware the songs of the deep, for they often belong to the dead.
Checkmate
Sometimes a chess match is more than just the board and the pieces.
The Eighth Dwarf
The one you never knew was there.
Shadows
Ever wonder if your shadow has malicious sentience?
Below The Basement
A real peek behind the "staff only" doors in your local library.
Jane and the Zombies
Sometimes running from a problem is the appropriate response.