CBT For Rewiring Your Brain And Deal With Negativity: 30 Highly Effective Tips And Tricks: How Does Cognitive Behavioral Therapy Work (Paperback)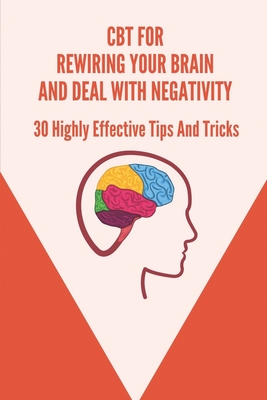 $8.99
Email or call for price.
Description
---
Cognitive-behavioral therapy (CBT) is a type of psychotherapeutic treatment that helps people learn how to identify and change destructive or disturbing thought patterns that negatively influence behavior and emotions. Cognitive-behavioral therapy focuses on changing the automatic negative thoughts that can contribute to and worsen emotional difficulties, depression, and anxiety. These spontaneous negative thoughts have a detrimental influence on mood.
Know CBT will change your thought patterns for the better and improving virtually every aspect of your life as a result. In this book, you will discover:
-Exercises designed specifically to deal with anxiety, anger, depression, phobias, and more.
-Surefire ways to get rid of everything from simple bad habits to core beliefs that negatively affect every aspect of your life.
-The reasons why gum might be your new best friend when it comes to dealing with anxiety.
-Four different options when it comes to facing your fears and coming out the other side stronger for the experience.
-Tips for practicing mindfulness mediation and using it to deal with your thoughts in new and productive ways.
-And more...