Native American Herbalism: 2 BOOKS IN 1. Herbalism Encyclopedia & Herbal Remedies and Recipes. (Paperback)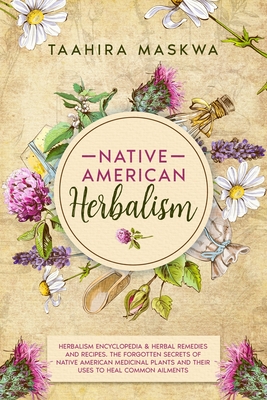 $19.95

Not Available In-Store - Usually Ships from Warehouse in 1-5 Days
Description
---
Everything on the earth has a purpose, every disease an herb to cure it, and every person a mission. This is the Indian theory of existence.
Are you wondering why most of the successful healing therapy failed - not once, not twice, but multiple times?
Are you searching for a new way to keep yourself healthy?
Are you looking for a way to overcome medical problems without using modern medicine full of harmful effects?
In the western world, more people are now addicted to "medicines" than ever before - and suffering harmful effects from these very drugs that were meant to help them.
My name is Taahira, and I am a Native American woman.
For thousands of years my ancestors, have used herbs to not only heal the body but, also to purify the spirit and bring balance into their lives and their surroundings.
With this book, you will know everything about this subject, so you will be able to heal your body naturally, just like the Native Americans did.
What you'll learn inside:
The spiritual history: The rich spiritual history of Native American Herbalism
Native American Medicine and Modern Uses The traditional and modern uses of 44 North American plants
How to heal 28 Common ailments - Learn to heal 28 of the most common ailments, with positive healing. Uncover the precise uses, dosages, and benefits of each tincture, oil, and remedy to maintain the perfect healthy balance.
How to prepare the Most Common DIY Herbal Recipes: Tea, Decoctions, Pорѕісlеѕ, Iсе Сubеѕ, Brеаѕt mіlk, Compresses, Poultice, Tinctures
Herbal Remedies for Your Child
Are you ready to discover the amazing gifts that our forests and fields can offer us?
Grab a copy today and give your body the gift of true vitality and wellbeing.