Bhagavad Gita: Gain India's Spiritual Wisdom (Paperback)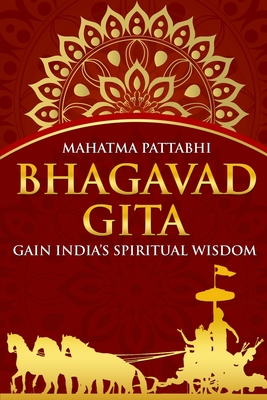 $13.69
Not Available In-Store - Usually Ships from Warehouse in 1-5 Days
Description
---
The Bhagavad Gita is a message that is addressed to every human being with the goal of helping them.

This ancient text is not just an "old scripture," nor is it simply a book of "religious teachings" or even a holy Hindu book. It transcends the limits of any particular religion or race and is, indeed, divine wisdom addressed to humanity for all time and designed to help us face and solve the ever-present problems of birth and death, pain, misery, terror, slavery, love, and hate.

It strives to help man free himself from all limiting factors and achieve a state of perfect equilibrium, inner happiness, and mental peace, completely free from sorrow, fear, and anxiety.

Within its eighteen chapters, a human drama is unveiled. It represents everyone's perception in this world - the story of man's progression from a state of utter dejection, despair, and complete disintegration and hopelessness into a state of perfect understanding, clarity, renewed strength, and triumph.
The workings of your mind- the real problem for your health and happiness- how to solve these problems, the road to healing and self-discovery, as well as the path to perdition, the key to self-mastery, and the way to peace amid your daily activities and duties- all these and more can be found in this treasure. It is yours to make your life richer.
This book is for all people, irrespective of their religion because it is purely philosophical, social, legal, and psychological in nature. All of its ideas and concepts can be fully grasped and assimilated regardless of culture or religion.
You will be filled wonderfully and rewarded supremely. From that moment, your life will become new - all the clouds will disappear, and your heart and mind will be filled with light. Here's the Gita

Get your copy of the book by clicking the "Buy Now with 1-Click" button today. You will not regret your small investment in this book.