Nine Unlikely Tales (Paperback)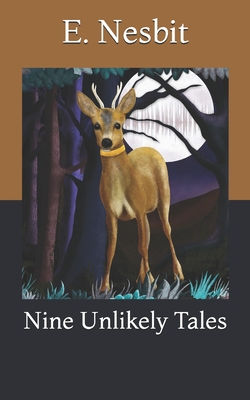 $9.99
Email or call for price.
Description
---
IT is very hard, when you have been accustomed to go to the seaside every summer ever since you were quite little, to be made to stay in London just because an aunt and an uncle choose to want to come and stay at your house to see the Royal Academy and go to the summer sales.Selim and Thomasina felt that it was very hard indeed. And aunt and uncle were not the nice kind, either. If it had been Aunt Emma, who dressed dolls and told fairy-tales-or Uncle Reggie, who took you to the Crystal Palace, and gave you five bob at a time, and never even asked what you spent it on, it would have been different. But it was Uncle Thomas and Aunt Selina.Aunt Selina was all beady, and sat bolt upright, and told you to mind what you were told, and Selim had been named after her-as near as they could get. And Uncle Thomas was the one Thomasina had been named after: he was deaf, and he always told you what the moral of everything was, and the housemaid said he was "near.""I know he is, worse luck," said Thomasina.