Yellow Flowers (Paperback)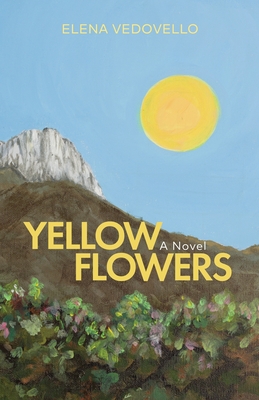 $21.99

Not Available In-Store - Usually Ships from Warehouse in 1-5 Days
Description
---
"The plane took off, and Ana's ears felt detached from her head, as her aunt had warned her they would. She swallowed, turning to see the roofs of her capital become smaller and smaller behind her. She was in the air, suspended. In Edinburgh, her university years were awaiting her. Back home, seventeen years of her life saluted her, waving white and red flags in the wind, a sweet farewell."
Yellow Flowers follows eight-year-old Ana as she is forced to leave her hometown, Akhalgori, when Russian troops invade Georgia in 2008. She and her family relocate to a newly-built refugee settlement near the capital, Tbilisi, far away from the mountains they have always called home. With torn up roots and plucked leaves, Ana and her people have to plant new seeds and cultivate new flowers so they can blossom.
Elena Vedovello's novel Yellow Flowers is a story of roots, identity, and belonging. As with plants, after roots form, leaves grow. Therefore, Yellow Flowers is also a story of leaves: small leaves, big leaves, third person of the verb "to leave." A story of forced displacement, a home stolen. But Yellow Flowers is also a story about petals. Yellow petals, pretty petals, about the sweetness of growing up surrounded by love, friendships, and kind hearts.