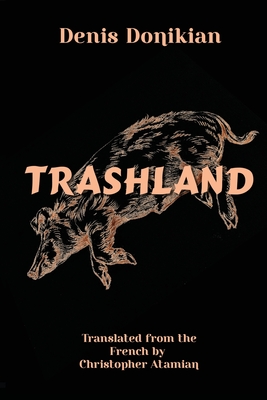 $23.99

Not Available In-Store - Usually Ships from Warehouse in 1-5 Days
Description
---
Trashland
starts off with its hero Gam-which in Armenian means both "I exist" and "or else"-a clever play on words, standing atop a hill as he relieves himself on the Armenian capital of Yerevan below. Once a muckraking journalist nicknamed "The Hedgehog," Gam fled a life-shattering earthquake in his home city of Gyumri into a life of subsistence, living in a small hut near the garbage dump.
Trashland
was received with dismay by many of Armenia's so-called intelligentsia. Everything from the title to the brutal honesty of its narrative took many by surprise. Just as Junot Diaz's
The Brief Wondrous Life of Oscar Wao
takes a candid look at the Dominican community in New York City and the Dominican Republic,
Trashland
offers an insider's view of an often-insular society. As a diasporan Armenian, Donikian writes from a privileged vantage point. Playing devil's advocate, he has superseded the expectations assigned to diasporans as cash cows to be bilked for imaginary projects or retirees who come to spend their hard-earned money in their golden years. To cross this line, one must love one's people and community. To lay bare its deepest wounds and expose its most deep-seated corruption-those are the signs of a true patriot and humanist. Few novels deliver quite such acerbic, and at times lively societal criticism.
Trashland
serves as a dirge- and underneath it all, a paean- to a country abandoned to its worst tendencies.