The Divine Design: The Untold History of Earth's and Humanity's Evolution in Consciousness (Paperback)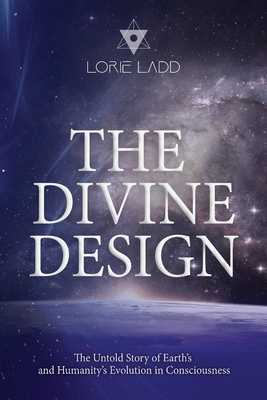 $18.99

Not Available In-Store - Usually Ships from Warehouse in 1-5 Days
Description
---
Do you wonder who you really are, how you can navigate the current times, and why are you on the planet right now? The Divine Design will help you find the answers, guiding you on a journey of deep remembrance, and bringing into your awareness the ancient knowledge and memories buried deep inside your cells.
The Divine Design reads like a sci-fi movie, yet it is a groundbreaking account of the courageous and complicated history of Earth and Humanity. Get ready to witness the design and creation of Earth, the human body, and all living organisms; the fall of humanity from a 5th dimensional state of awareness to a 3rd dimensional state of awareness; and the last 10,000 years of evolution as Earth and Humanity slowly shift their consciousness back into a 5th dimensional state of awareness. Such concepts are complex and can be hard to grasp, but Lorie Ladd has a unique gift to make them understandable and easy to apply in your daily life.
The book includes timely information that will empower you to navigate your human journey and the shifts in your consciousness. It will open your heart and bring clarity about why you incarnated at this time and the role you play during this grand awakening on the Planet.
This book will also enable you to:
- gain a deeper understanding of life
- remember who you are and reclaim your infinite personal power
- get unstuck on your spiritual path
- navigate challenging times
- accept and love yourself just the way you are
The time has come for you to embrace the power of remembrance and express your full potential, and The Divine Design is your faithful companion on this lifelong journey. Whether you're looking for daily guidance or long-term clarity, each passage will reveal something different every time you read it that serves you exactly where you are in your human evolution.