Teen • Amy Tintera, Aprilynne Pike, and Amy Lukavics
TEEN EVENT
Amy Tintera: Ruined, Aprilynne Pike: Earthrise,
Amy Lukavics: Daughters Unto Devils
7PM WEDNESDAY, MAY 4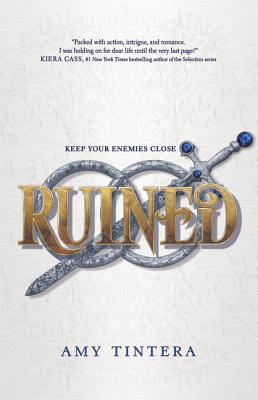 Amy Tintera, the author of Reboot, visits with the first novel in her new political fantasy series.
Emelina Flores has nothing. Her home in Ruina has been ravaged by war; her parents were killed and her sister was kidnapped. Even though Em is only a useless Ruined — completely lacking any magic — she is determined to get revenge. Her plan is simple: She will infiltrate the enemy's kingdom, posing as the crown prince's betrothed. She will lead an ambush. She will kill the king and everything he holds dear, including his son. The closer Em gets to the prince, though, the more she questions her mission. Her rage-filled heart begins to soften. But with her life — and her family — on the line, love could be Em's deadliest mistake.
ABOUT THE AUTHOR
AMY TINTERA is the author of
Reboot
and
Rebel
. She has degrees in journalism and film and can usually be found staring into space, dreaming up ways to make her characters run for their lives. She lives in Austin, Texas.
Aprilynne Pike, the #1 bestselling author Wings, presents the conclusion of her Earthbound fantasy trilogy.
Even with the power to create and destroy at will, Tavia Michaels couldn't save her parents. She couldn't save the boy she's loved for countless lifetimes. She barely managed to save herself from the treachery of supposed friends. So how can she save the world from a deadly plague — and the immortals spreading it? As the events of
Earthbound
and
Earthquake
reach their thrilling conclusion, no one is safe — Tavia least of all!
ABOUT THE AUTHOR
APRILYNNE PIKE has been spinning stories since she was a child with a hyperactive imagination. She completed her BA in creative writing at the age of twenty at Lewis-Clark State College in Lewiston, Idaho. Aprilynne currently lives with her husband and children in Arizona.
---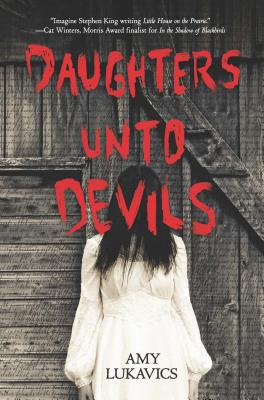 Debut author Amy Lukavics visits with her haunted house historical novel.
When sixteen-year-old Amanda Verner's family decides to move from their small mountain cabin to the vast prairie, she hopes it is her chance for a fresh start. She can leave behind the memory of the past winter; of her sickly ma giving birth to a baby sister who cries endlessly; of the terrifying visions she saw as her sanity began to slip, the victim of cabin fever; and most of all, the memories of the boy she has been secretly meeting with as a distraction from her pain. The boy whose baby she now carries. When the Verners arrive at their new home, a large cabin abandoned by its previous owners, they discover the inside covered in blood. And as the days pass, it is obvious to Amanda that something isn't right on the prairie. She's heard stories of lands being tainted by evil, of men losing their minds and killing their families, and there is something strange about the doctor and his son who live in the woods on the edge of the prairie. But with the guilt and shame of her sins weighing on her, Amanda can't be sure if the true evil lies in the land, or deep within her soul.
ABOUT THE AUTHOR
AMY LUKAVICS lurks within the pine-topped mountains of Arizona, along with her husband and two precious squidlings. When she isn't reading or writing creepy stories, she enjoys cooking, crafting, and playing video games.
Daughters Unto Devils
is her debut novel.

$17.99
ISBN: 9780062396600
Availability: Not Available In-Store - Usually Ships from Warehouse in 1-5 Days
Published: Harper Teen - May 3rd, 2016
---

$17.99
ISBN: 9780373211586
Availability: Not Available In-Store - Usually Ships from Warehouse in 1-5 Days
Published: Harlequin Teen - September 29th, 2015
---