Gregory Erich Phillips: The Exile: A Novel
7PM THURSDAY, APRIL 25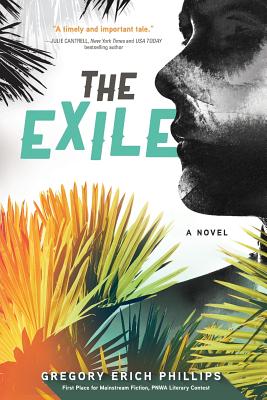 Gregory Erich Phillips discusses and signs copies of his latest novel.
Leila stepped off the plane in Colombia, recognizing the familiar air. She couldn't believe she'd been deported. It had to be a mistake. She had to find a way back before it was too late, before the people she fled from years ago were aware of her return. It had all been going so right. A successful career working for one of the top mortgage brokers in Phoenix. Love. Leila had all the elements of her life just where she wanted them. Then everything began to unravel, precipitated by the 2008 mortgage meltdown, and a romance that quickly spiraled out of control. The Exile is a heart-wrenching love story that crosses cultures and borders, shedding light on the challenges faced by Hispanic immigrants living in the United States.
ABOUT THE AUTHOR
GREGORY ERICH PHILLIPS is known for telling aspirational stories through strong, relatable characters that transcend time and place. His debut novel,
Love of Finished Years
, which
Publishers Weekly
called "beguiling," won the grand prize in the prestigious
Chanticleer Reviews
international writing competition. His upcoming novel,
The Exile
, recently won first place for mainstream fiction in the Pacific Northwest Writers Association Literary Contest. Gregory is considered a renaissance man, using his diverse life experiences to enrich the characters in his novels. A professional mortgage consultant by day, Gregory is also an accomplished tango performer and musician having appeared on stages from Seattle to New York City. He lives in Seattle, Washington with Rachel: his wife, his tango partner and his muse.

$18.95
ISBN: 9781633937659
Availability: Not Available In-Store - Usually Ships from Warehouse in 1-5 Days
Published: Koehler Books - April 6th, 2019
---