Yi Shun Lai: Not a Self-Help Book: The Misadventures of Marty Wu
7PM FRIDAY, APRIL 26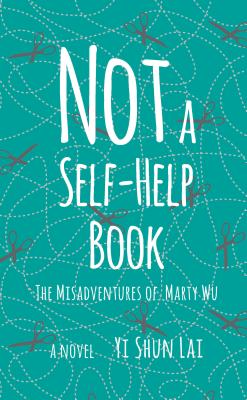 Yi Shun Lai presents her debut novel.
Fiction. Asian & Asian American Studies. Semi-Finalist, Thurber Prize for American Humor. Marty Wu, compulsive reader of advice manuals, would love to come across as a poised young advertising professional. Instead she trips over her own feet and blurts out inappropriate comments. The bulk of her brain matter, she decides, consists of gerbils "spinning madly in alternating directions."
Marty hopes to someday open a boutique costume shop, but it's hard to keep focused on her dream. First comes a spectacular career meltdown that sends her ricocheting between the stress of New York and the warmth of supportive relatives in Taiwan. Then she faces one domestic drama after another, with a formidable mother who's impossible to please, an annoyingly successful and well- adjusted brother, and surprising family secrets that pop up just when she doesn't want to deal with them.
Mining the comedic potential of the 1.5-generation American experience,
NOT A SELF-HELP BOOK
is an insightful and witty portrait of a young woman scrambling to balance familial expectations and her own creative dreams.
Co-presented by the Piper Writing Center.
ABOUT THE AUTHOR
YI SHUN LAI is the co-publisher and fiction editor for the
Tahoma Literary Review
, a thrice-annual literary magazine that promotes literary citizenship, transparency, and sustainable literature. She teaches workshops and classes on creative writing and publishing at the Claremont Colleges, the University of La Verne, and other educational institutions, and in Southern New Hampshire University's online MFA program. Her debut novel,
Not a Self-Help Book: The Misadventures of Marty Wu
, is in its fourth printing. It was a semi-finalist for the 2017 Thurber Prize in American Humor. She writes regularly for
The Writer
magazine on the art of publishing and the craft of writing.

$18.95
ISBN: 9780991355587
Availability: On Our Shelves Now
Published: Shade Mountain Press - May 6th, 2016
---